To access your Member Hub, you must first register your account. Navigate to the GeoBlue website, www.geo-blue.com, and click Member Hub in the top right.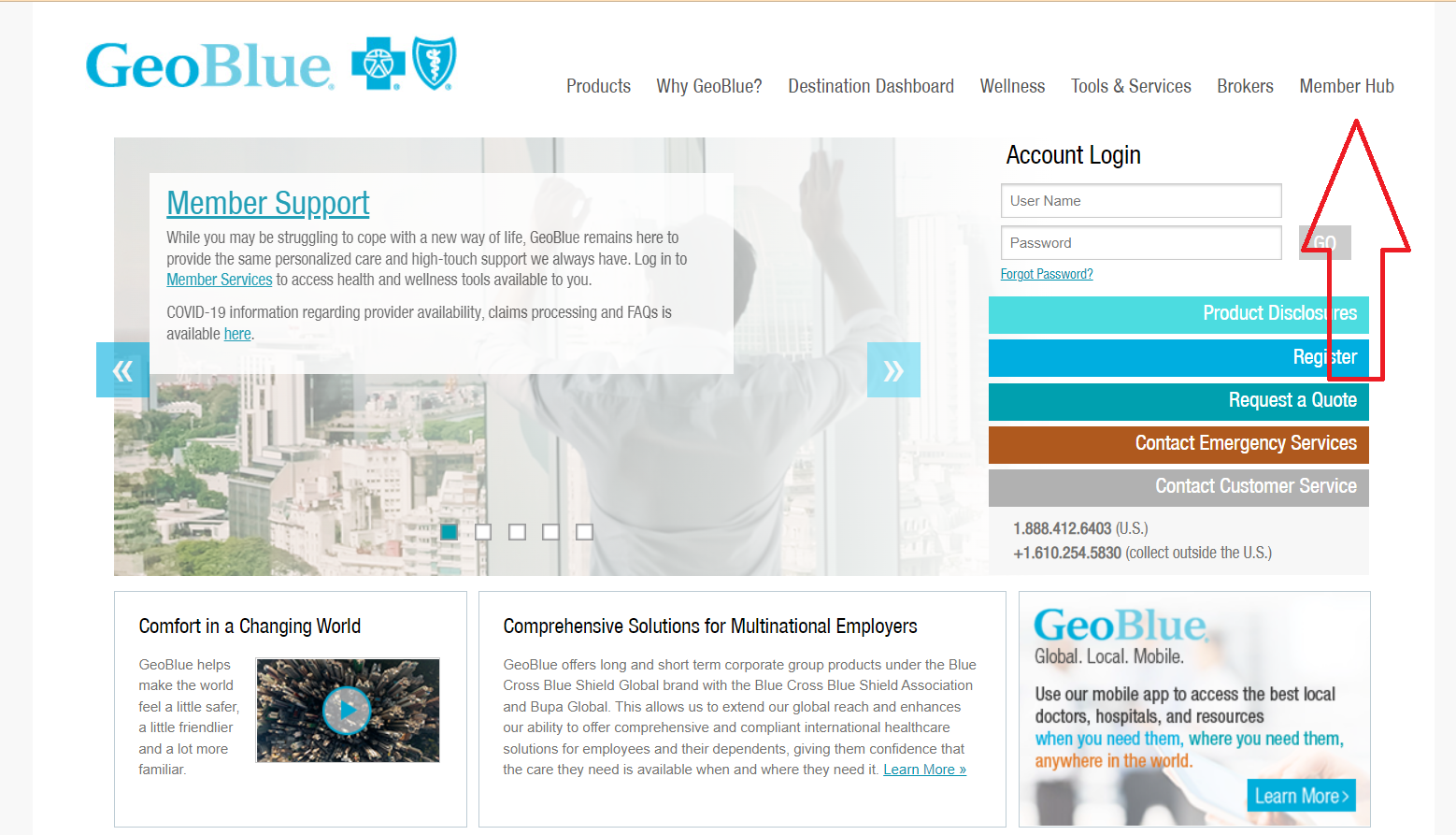 Fill in the box with the number of your policy certificate. The Certificate Number (ex. QHA500000000H) is located on your ID Card, sent to you in your welcome email from GeoBlue.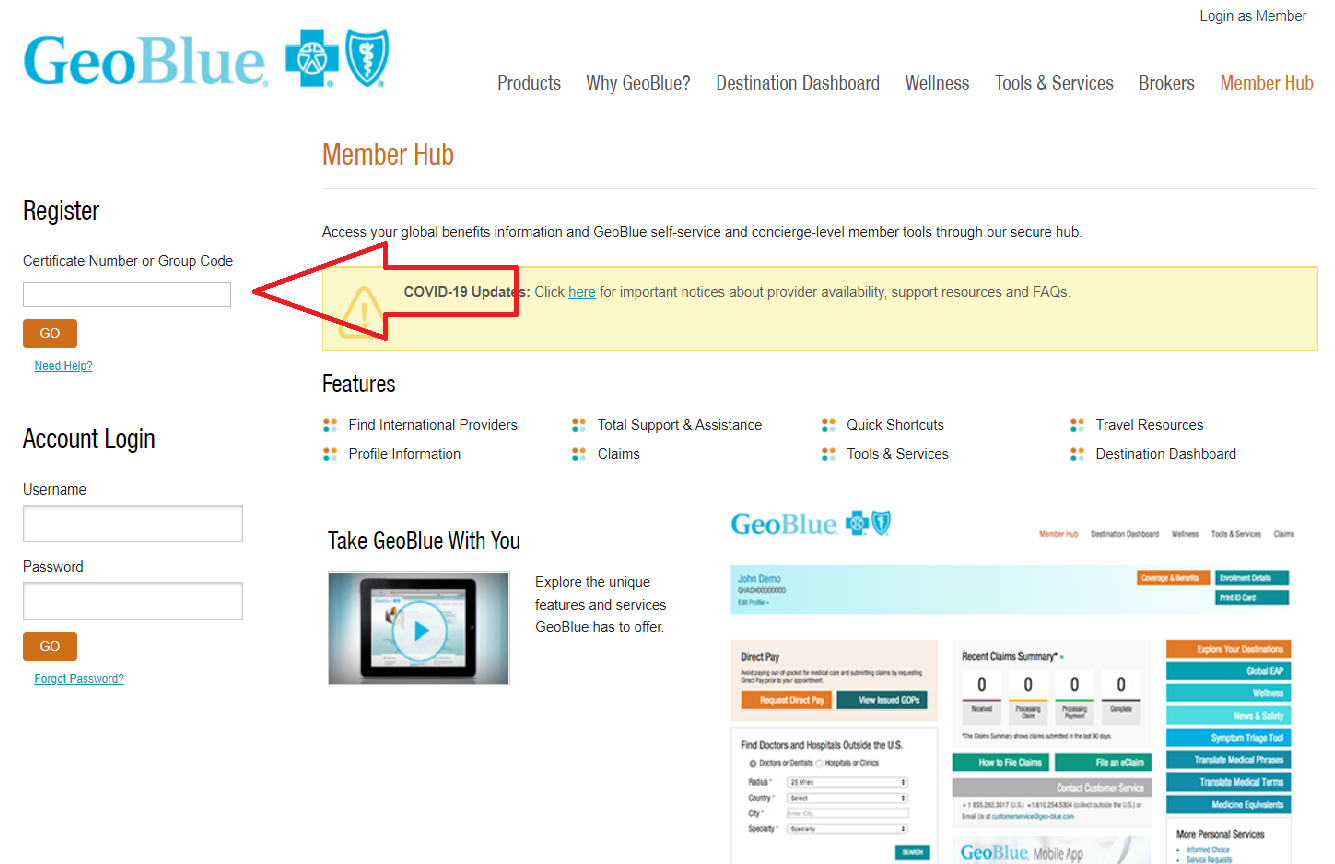 Follow the instructions to register your account, create a username and password. You will use these credentials to log in to the Member Hub and your account on the mobile app. There you can consult your policy documents, contact customer service, pay your premium, find dotors, clinics, and specialists in your geographic area, make appointment requests with them for you or a co-insured, and even coordinate a virtual physician consultation. The mobile app can even send alerts and travel health tips to travelers related to their destinations.
If you are having problems registering or accessing your account, contact GeoBlue customer service at 1.855.282.3517 (+1.610.254.5304 outside the U.S.) or email customerservice@geo-blue.com.