Morgan White International (MWG) will no longer accept payment information over the phone or via email.
To manage your Morgan White health insurance policy online, you must first log in to their international Payment Update portal. Click this link to access the portal. (See the instructions below in Spanish, with a translation below that.) If you can not find your Customer ID or Certificate number, please contact your Expat Insurance broker or Morgan White at renewals@morganwhiteintl.com and/or +1 305-442-0899.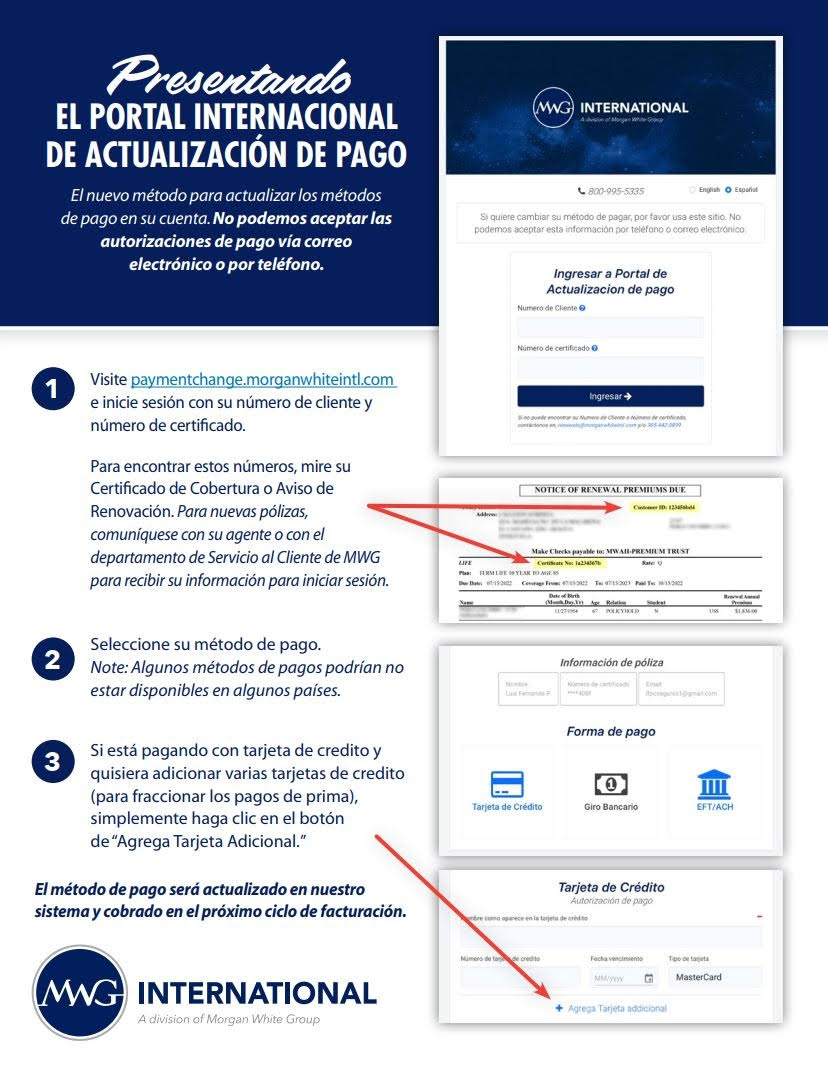 1. Visit https://paymentchange.morganwhiteintl.com/ and log in using your Customer ID and Certificate Number. Both of these numbers can be found on your certificate of coverage or renewal notice. For new policies, contact your broker or MWG Customer Service department to receive your login credentials.
2. Select your payment method.
Note: Some payment methods may not be available in all countries.
3. If you are paying with credit card and would like to use multiple cards to pay your premium, simply click add another card.
The payment method will be updated in our system and charged in the next billing cycle.