Redbridge online
RedBridge offers many high-quality insurance products, but its website is somewhat difficult to navigate, with embarrassing spelling mistakes and 400 errors. Two of its most popular products for expats are are the Xpat Solutions and Xpat Premium plans. The plans have a $500,000 and $1.5 million annual limit respectively. Besides the difference in policy limits, the Xpat premium plan offers coverage in the US while the Xpat Solutions plan does not.
In order to apply for a plan with RedBridge, navigate to their website, www.redbridge.com, and click "request quote" in the dropdown menu under PRODUCTS as in the image below.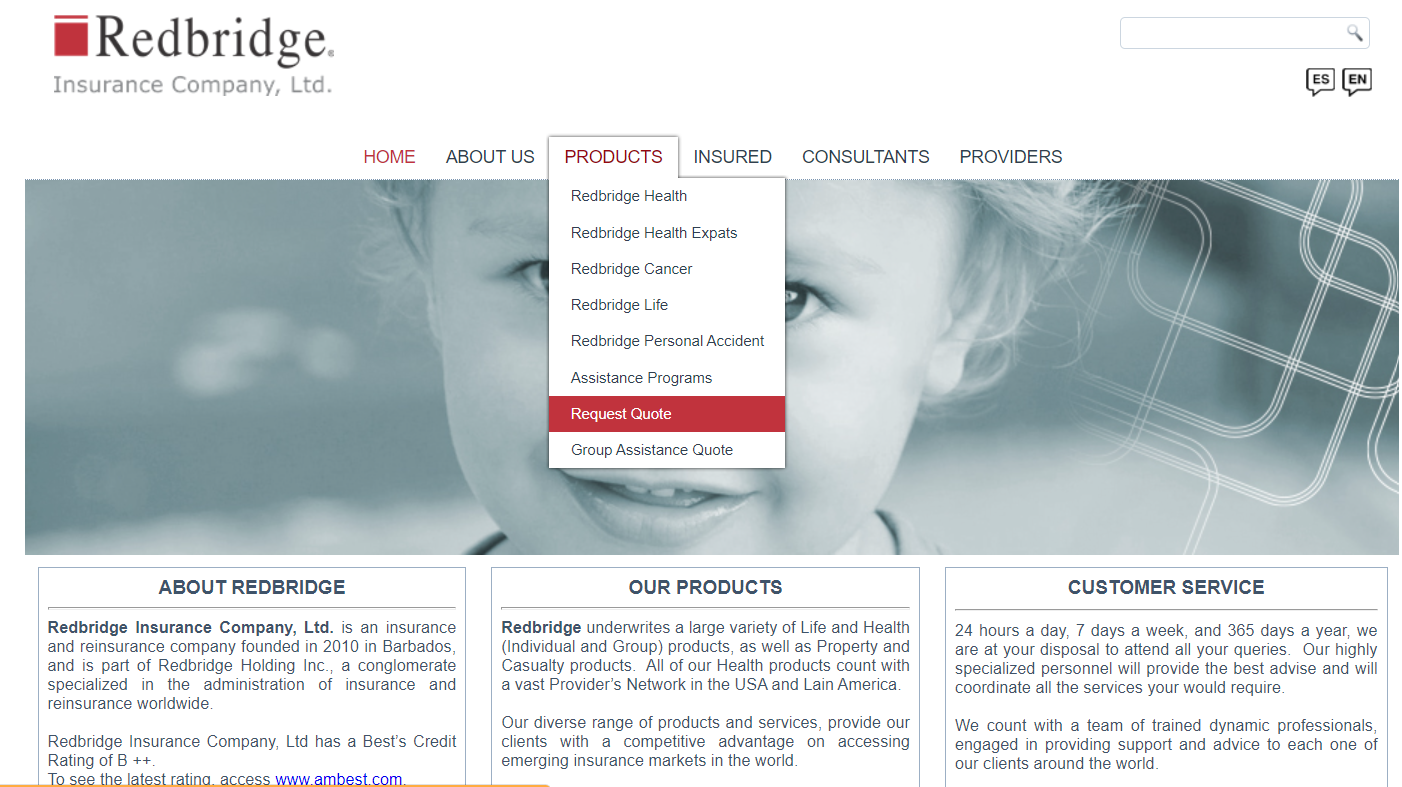 From there, you will be prompted to answer 9 questions to begin the quote process. Once you have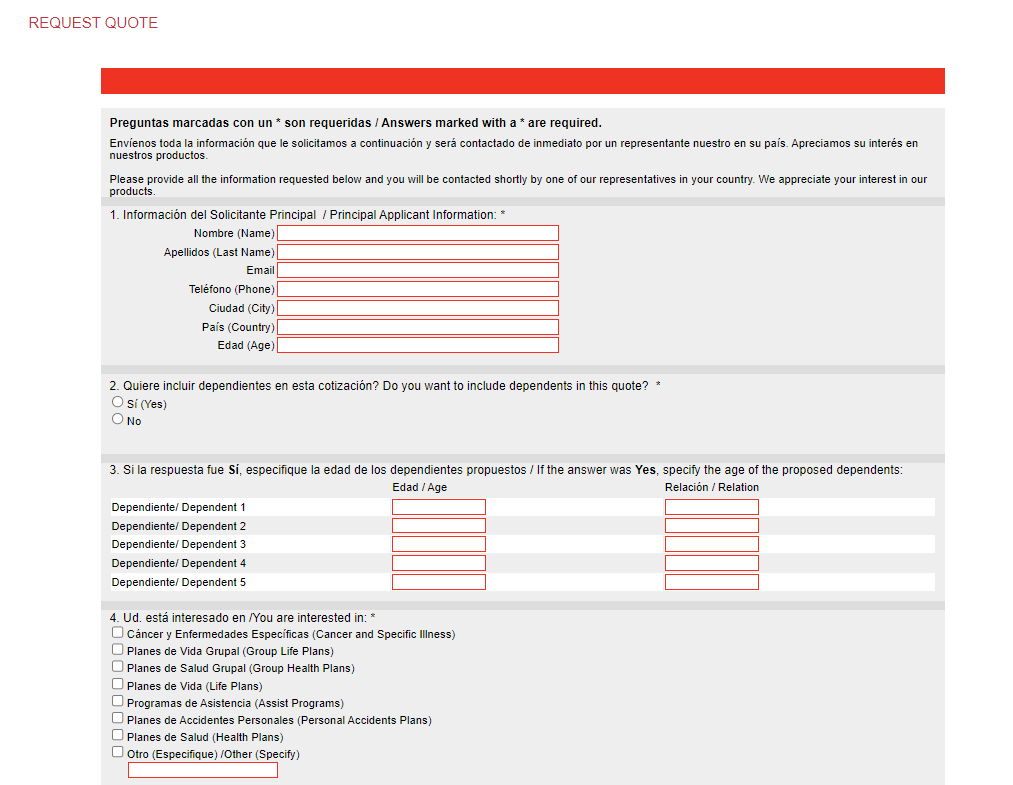 Once you have filled out the questionnaire, hit SIGUIENTE/NEXT. On the next page, you will get a message saying "Agradecemos que se contactara con nosotros, nos comunicaremos muy pronto con usted. / We appreciate you contacting us and we will be in touch soon." Then an agent from RedBridge will reach out to you via the specified method of your choice (phone or email).
Reach out to your Expat Insurance broker for a simpler application process. Our brokers are knowledgable about all the different products RedBridge offers and can help you choose the plan that's right for you. You can even begin the application process now through our smart portal. We also have tools to add electronic signatures so that you don't need to print and scan any documents.
What is needed to apply:
Application - Submit an online, or paper application to us

Identification - Scan of a government-issued ID for all applicants

Proof of Residency - Most commonly asked is either a resident visa, or proof of address (rental lease, utility bill, bank statement, etc.)

Medical Records - Not needed at time of applying, but insurers will generally ask for medical records after you submit an application if you have a major preexisting condition. Most commonly asked-for items are a written diagnosis from your previous physician, and/or recent lab work showing the extent of the condition.
You can read more about the application process in this article.